Artificial flowers that will stay in the vase can be purchased at the cemetery office. We have a variety of colors and styles. These bouquets are made specifically for cemetery use and have a special coating that keeps them looking fresh for three to six months. The "stay in the vase" design also keeps the flowers from being blown from the vase and across the cemetery. Many of our families have been pleased with the durability and design of the flower bouquets. We will also place the flowers for you if you are unable to come to the cemetery or if you prefer.
Contact our office to get more information or to sign up for our Flower Program.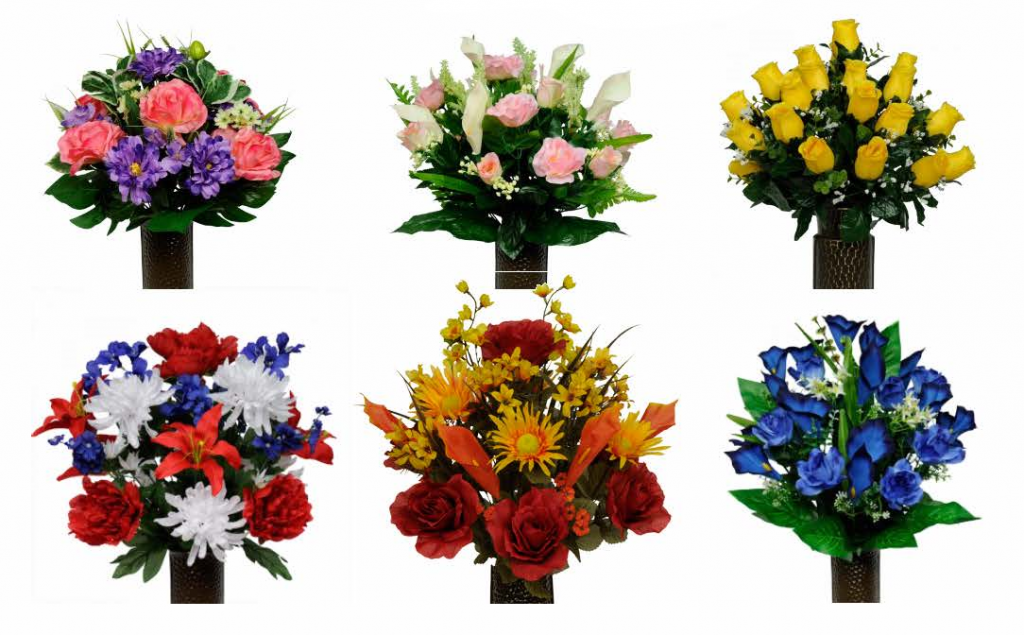 Sample Flowers – Many other colors are available at your request. Colors change seasonally.